WARCRY Martial Arts
No-Gi Brazilian Jiu Jitsu
If you want to train MMA, there is no question, you need to know how to grapple. Even if you don't have ambitions to step into the cage, No-Gi Brazilian Jiu Jitsu, is a fun and dynamic twist on traditional BJJ. This course teaches basic grappling movements such as throws, takedowns, and pins all without wearing the traditional Gi. No-Gi BJJ tends to be faster paced and requires quick thinking.
No-Gi Brazilian Jiu Jitsu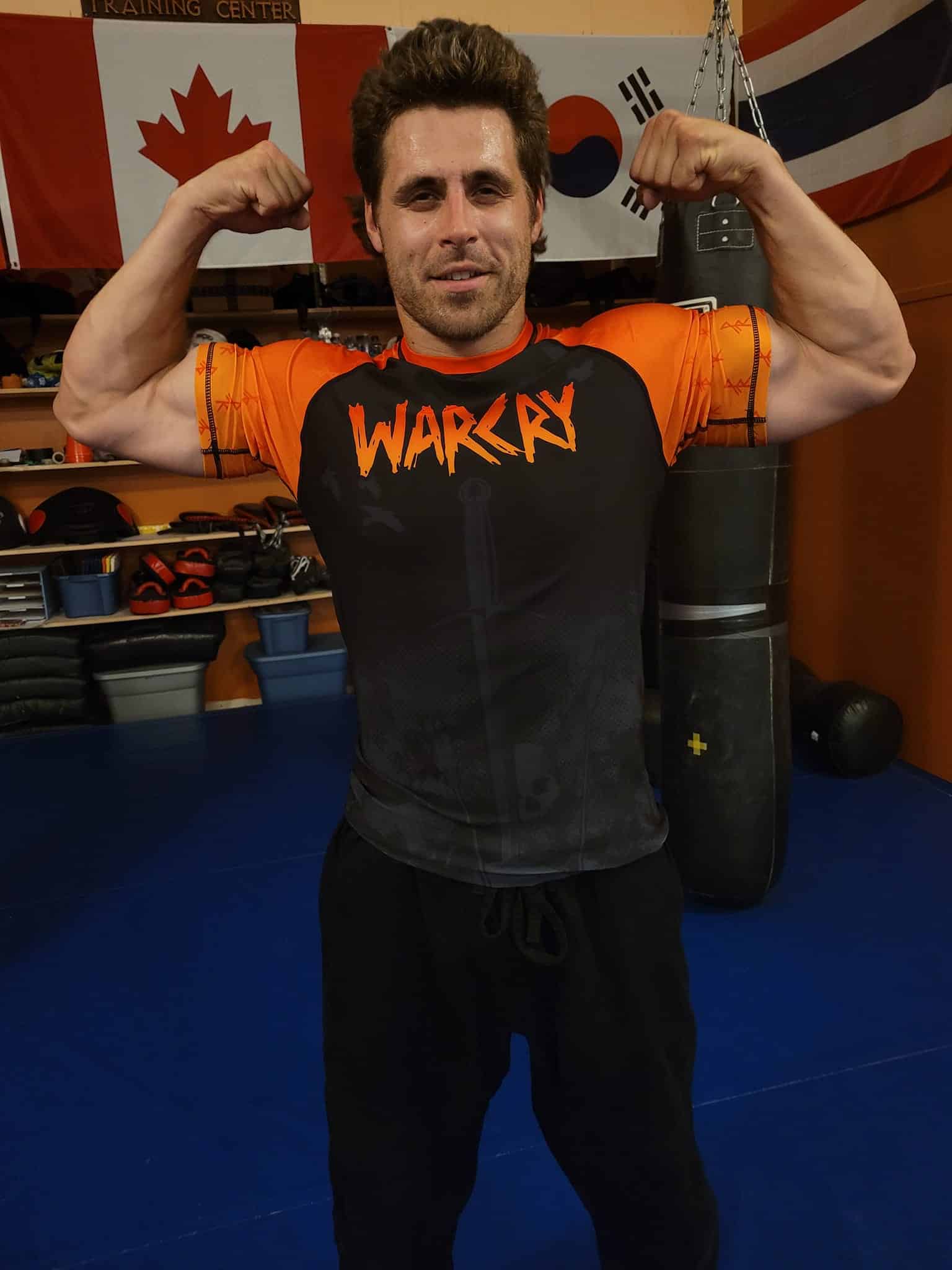 Overview
No-Gi BJJ tends to have a more explosive and quick pace, ditching the traditional Gi for rashguards and shorts. Practitioners must rely on body pins and controlling opponents without grabbing clothing. It is the most applicable BJJ style for mixed martial arts training, and often relies on timing and leverage.

Self Defense
As a No-Gi BJJ student, your first priority is keeping yourself safe regardless of the situation. That's why we are so passionate about equipping our students with self-defense skills that apply to training in the gym, in competitions, defending yourself in the streets, or even in the cage. No-Gi grappling has exploded in popularity and it's becoming common place to see a large emphasis on leg attacks from No-Gi practitioners. A lot of gyms tend to shy away from teaching leg locks out of fear of injury, however we disagree with that premise. We believe that education, and learning how to use and defend leg locks are the best tools we can give our students to stay safe. WARCRY Martial Arts strives to give it's students all the best tools. While we allow and teach leg locks in all of our classes, it's especially important in No-Gi. To stay competitive, you must adapt!
Try TWO Classes FREE Today!